We know that transportation is a huge concern for many families, so when OSSE-DOT ask us to share this information with the community, we agreed.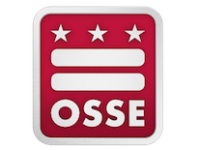 OSSE DOT is hosting a community engagement event for prospective and current families to receive information on transportation services, speak directly with staff from various departments, explore the bus, and attend small workshops on various transportation process' including bus safety and providing additional resources for students and families we serve. Additionally, we hope to have other agencies and organizations in attendance to offer information about other social services available to District residents. This event will be held on Saturday, September 9, 2023 in Ward 7 at Woody Ward Recreation Center fields (5100 Southern Ave SE, Washington, DC 20019) from 10am to 1pm and will be open to all District residents.
The official Flyer for this event is attached to this email.
5100 Southern Ave SE, Washington, DC 20019