Does your young person with a disability struggle to move independently around their community? Do you think they might be able to take the train or bus, but you just are not sure?  You might want to consider Metro's Travel Training program, or explore the resources they have to make using public transportation easier for individuals with disabilities.
Below is more information about Travel Training from Metro and from NTACT.  AJE hopes it is helpful to you.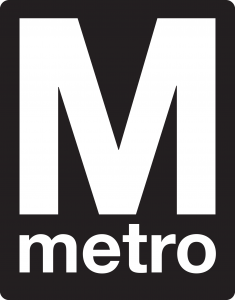 Metro employs four full-time professional travel trainers as well as two contract travel trainers in Maryland, Virginia, and the District of Columbia.  MetroReady travel training for customers with disabilities as well as senior customers, with or without disabilities is offered at no cost to Metro customers. MetroReady is short-term, comprehensive, intensive instruction designed to teach customers how to travel safely and independently on the accessible Metrobus and Metrorail public transportation systems. The goal of travel training is to enable and empower our customers to travel independently using the accessible Metrobus and Metrorail systems to a regularly visited destination and back.
Through our Senior Outreach and MetroReady Travel Training programs we offer:
Presentations, display tables and Question & Answers sessions regarding transportation. Presentations are available for staff training, organization meetings, workshops, consumers and caregivers.
Free individual or group travel training to familiarize people with disabilities and senior citizens on how to use the accessible Metrobus and Metrorail systems.
Free tours of a Metro station to promote and identify the accessibility and safety features
Free bus demonstrations on accessibility (available to groups of 20 or more)
Free Resources upon request to include:
Large Print Pocket Guides.
Tips for Riding Metro for Senior Citizens and People with or without Disabilities.
Accessible Options for People with Disabilities and Senior Citizens
Sale of Senior Smartrip® cards.
For more information or to enroll in travel training and/or outreach, please call 202-962-2703 or email TravelTraining@wmata.com to find out more about the program and/or enroll.

AJE also wants families to know that Travel Training can be part of a student's Secondary Transition Plan, as it is important to independent living, employment and further training/education.    NTACT is supporting an upcoming webinar that might be of interest of families and professionals!  More information is below –
Enhancing Youth Ability to Travel through Instruction and Community Partnerships
October 25, 2023 at 1:00 pm ET
Educating youth about community navigation and using a diverse range of transportation services is often forgotten in transition planning. Join national leaders in this interactive webinar to learn about the key elements of community navigation, accessibility, and using a variety of transportation services. We will also share the results of two recent research studies focused on transportation.