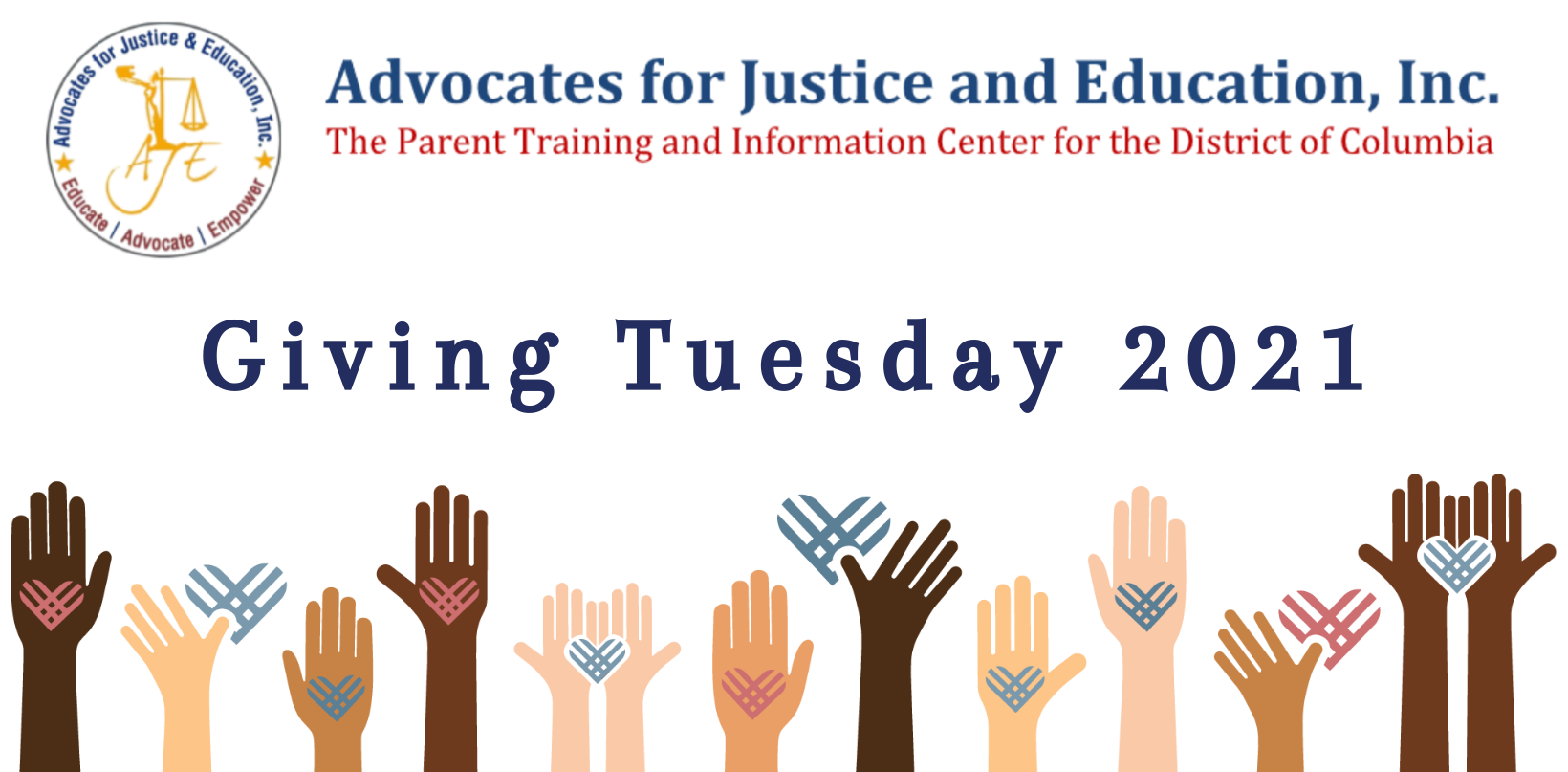 We're still here!
That's an important statement to make over 18 months into a pandemic that has changed the lives of our community, our staff, and our supporters. Through school closures, virtual learning, and hybrid returns, we have worked tirelessly to ensure that every student receives the services and support they need and deserve. It is evident that finding strength in community is critical to drive collective resilience and restorative action.
As we all work to rebuild and revitalize our students' educational paths, we need your support and generosity more than ever. We ask you to give locally to our organization as we focus our efforts on recovery and navigation for every student in The District. This #GivingTuesday, November 30, we invite you to make a difference close to home that will support our work in your community. 
Please help us spread the word and raise funds for our Giving Tuesday goal of $5,000 by donating online here on November 30, 2021. Any amount counts!
All of our funds will go directly towards providing families with the direct services, training and advocacy support they need to ensure their children have access to appropriate education and health services. A donation of
$25 – will support a parent's participation in a Parent Café to connect with other parents to collectively address the needs of                     children in DC.
$100 – will provide a family with an hour of advice and counseling to help them address their issue or concern.
$500 – will provide 15 families with Know Your Rights training to help them effectively navigate and advocate for what their                          children need.
$1,000 – will provide a family with legal assistance to ensure their children's right to a free appropriate public education.
If a week is too long to wait to help families advocate for the rights of their children, you can get started by donating today and spreading the word to your friends and family about how they too can join the movement to support families through this link.
We hope you can help us win big for families this #GivingTuesday on November 30th. Your support and influence matters more than ever and we cannot achieve our goal without you!