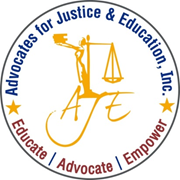 As many families know, OSSE continues to struggle to transport students to school and has shared that parents will be reimbursed if your student's bus is listed here and you wish to self-transport or utilize ride-share.  If your child has experienced routine service delays this year, OSSE has also shared that you are eligible for parent reimbursement.  Parent reimbursements are eligible for self-travel and full ride-share costs (e.g., Uber/Lyft) for commutes to and from school.  AJE encourages families to submit if they have self-transported even if they are not sure they are eligible.  AJE can help you complete these forms and help you submit them if needed.
OSSE DOT has raised the reimbursement rate to $1.48/mile.  OSSE reports that this is the current rate per mile of the ridesharing service Uber. OSSE reports that they used Uber because parents may use a ride-sharing service to self-transport if OSSE DOT is unable to provide service, and chose the per-mile rate for Uber XL to accommodate those that may need to utilize a larger vehicle if their child requires a wheelchair to transport.  This rate increase will take effect immediately and will apply to all trips in which parents have self-transported their child since Aug. 29, 2022. For any previously submitted reimbursement request made, OSSE DOT will apply the new, higher rate and provide payment to families with no action required by parents. It will continue for the duration of the 2022-23 school year which ends on June 22, 2023.
If you want to apply for parent reimbursement, please complete the certification and W9 forms (see below links), then submit them using OSSE's  BOX upload site.  If you want to submit via mail, send your documents via to US Postal Service to the attention of: OSSE DOT, 1050 1st St. NE, 2nd Floor, Washington DC 20002. If you submit by mail, we strongly encourage you to keep a copy of all documents you submit. 
OSSE reports that reimbursement processing may take up to 60 days, AJE strongly encourages families to submit their claims quickly, as we understand that parents have experienced delays in excess of 60 days.  AJE can help you complete these forms and help you submit them if needed.  Please note that while OSSE has simplified the process, parents still need to provide attendance documents and evidence of travel cost/distance.